B40 MS Yearbook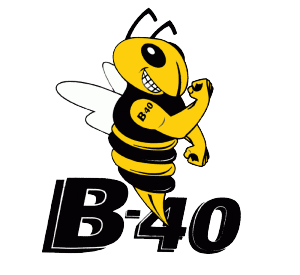 ---
Thank you to those who have donated cameras & yearbooks!
---
Only 1st time users need to create an account, if you aleady have an account click Log In at the bottom of the page.
---
Deadlines
Yearbooks on Sale NOW - $27

2 Free Custom Pages if ordered online by 4/26/23

8th Grade Dedications $5 Due by 4/21/23

Cash/Check accepted in the office for books or dedications. No custom pages for these orders.

Cash/Check Purchases Due 4/21/23 NO EXTENSIONS! Payment needs to be sent into the publisher so no payments will be accepted after 4/21/23.

Yearbooks still available to purchase after these deadlines on a first come first served basis while very limited supplies last in the main office.

No dedications or customized pages will be available after 4/26/23

Yearbooks may be purchased online after the deadline but may be shipped home if ordered after the cut off by the publisher to arrive for distribution.

Last year's book is also available online for purchase if you did not get one and would like to still purchase it.
---
What are 8th Grade Dedications?
A dedication message for our outgoing 8th graders to congratulate them on a job well done & wish them luck in high school!

Include your message and 1 baby photo

Cost is $5 and ONLY available for 8th grade
---
If you need financial assistance for your yearbook, 100% & 50% scholarships are available upon request. Approval will be notified no later than April 18th and prioritized for our 8th graders and families in the most need.We are running multiple fundraisers through the year, EVERY student in financial need who would like a yearbook WILL BE accommodated.
---
Need help with the publisher's site?
---
Missed picture day? No worries, missing portrait students will be called to have their picture taken for the yearbook.
---
---